Innovative Applications Awards
The Smart City Innovative Application Award is not only to celebrate outstanding engineering and design accomplishments, but also to encourage innovations in incorporating products and services to realize practical urban solutions, as well as generating synergy and improving citizens' lives and city infrastructure.
The 2018 edition is now calling for submission!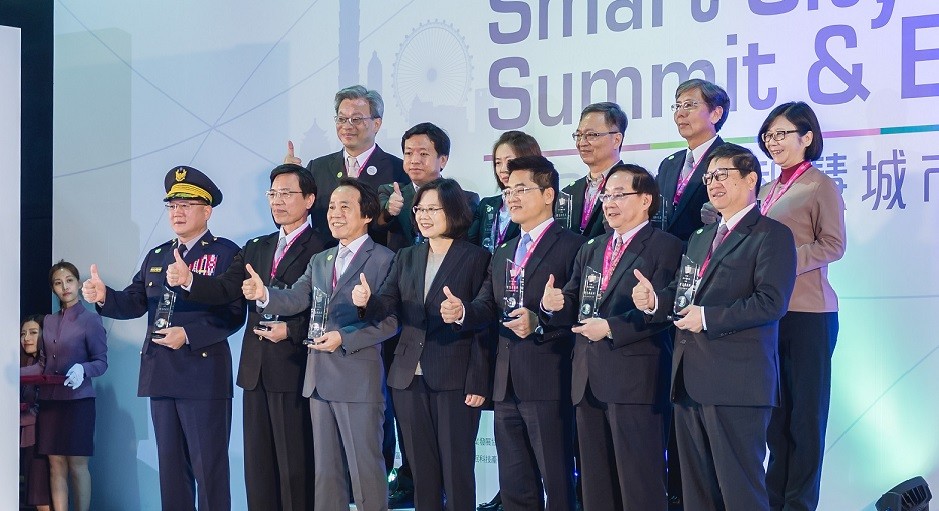 Category:
1. Smart Building,
2. Smart Healthcare,
3. Smart Education,
4. Smart Energy,
5. Smart Commerce,
6. Smart Tourism,
7. Smart Mobility/Transportation,
8. Smart Agriculture,
9. Smart Governance,
10. Smart Disaster Prevention/Security
Qualification:
The applicant should have actual field application in the cities (private sector with endorsement from the facility management and/or municipal government is a huge plus; while applicants from public agency do not require such endorsement). Each organization applicant may submit only 1 case.
Selection Process:
Preliminary Selection:Judge Panel will select nominees from all submissions in each category.
Final Selection:Nominees are required to prepare a 10-minute presentation and a 5-minute Q&A on the day of final selection. Overseas participants may proceed in one of the following ways:

Record and submit presentations in a form of video, which must include presentation slides along with narration.
Live presentation via Skype at the time of final selection.
Note: The presentation files must be sent (via email or download links) to the organizer one week prior to the final selection. Participants who fail to submit on time will be disqualified.
Criteria:
1. Innovation (30%);
2. Functionality (30%);
3. Field Application Effectiveness (40%);
Bonus:
1. IoT Functions and Architecture (20%),
2. Business Model Design (20%)
Award Ceremony & Prize:
Winners will:
Be invited as VIP to Smart City Summit &Expo Opening Ceremony, where the award ceremony will take place.
Be rewarded with one Trophy of Innovative Application Award, and two raw spaces at 2018 exhibition ground (3m*3m at USD 4,000 per space; USD 8,000 in total). Decoration costs of the spaces vary and are solely responsible for by the exhibitor.
Gain publicity on the image wall of 2018 Smart City Innovative Applications Award at the Expo (showcase materials must be provided), publicity on the Smart City Summit & Expo website, with 1 page of introduction article in Innovative Applications Award section, and publicity on EDM.
Note: The reward(s) listed above is not transferable nor can be reserved or converted into cash. The host reserves the right to change the rewards and the rules.
Submission:
Please download the application forms below and submit via email, and to attach or provide download link to any supporting documents or media files. Physical documents or discs of these materials will also be required as backup to ensure a timely evaluation process, please mail the materials to the mail address.
Download the Application Form